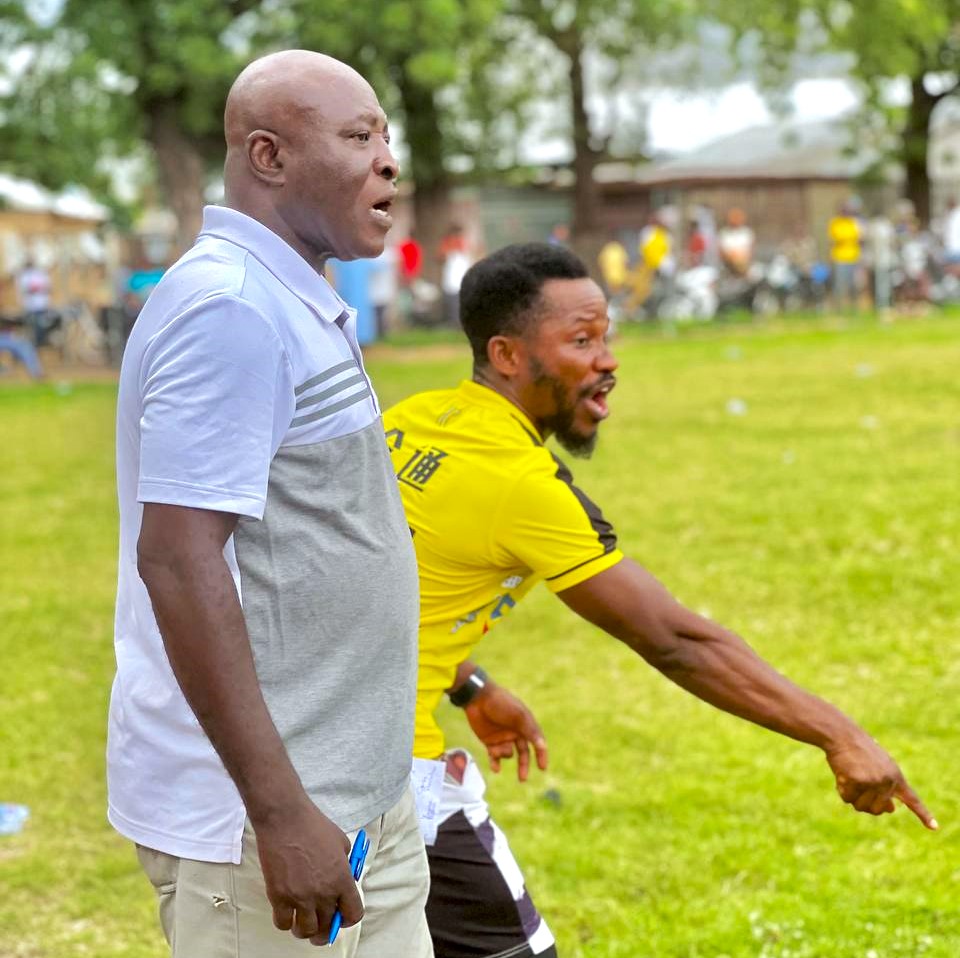 In a thrilling football match on July 27, 2023, CKT-UTAS FC achieved a remarkable victory against Crocodile FC of Paga in a division two clash in the Upper East Region. Despite conceding an early goal, CKT-UTAS fought back fiercely, with Sylvester Biyaadah's stunning shot in the 16th minute leveling the score. The enthusiastic crowd at ECOWAS Hall erupted with chants and cheers as Sylvester scored again in the 57th minute, securing a 2-1 lead for CKT-UTAS FC.
This historic victory marked the university's triumphant entry into football history, being the first extramural football match organized by the Sports Section since the establishment of CKT-UTAS.
The football team, comprised of 23 talented players, showcased their skills and determination throughout the match. Under the patronage of Prof. Eric Magnus Wilmont, the Vice-Chancellor, the team, mainly consisting of level 100 and 200 students, displayed great promise for the 2022/23 academic year.
Prof. Albert Luguterah, Chairman of the Sports Advisory Committee, praised the team's outstanding performance and encouraged the student-athletes to balance academics with their passion for sports.
This memorable victory has filled the university with pride and showcased the potential of CKT-UTAS FC as a formidable force in the world of football. The players are determined to continue their success, exemplifying the spirit of CKT-UTAS as they strive for excellence in both sports and academics.