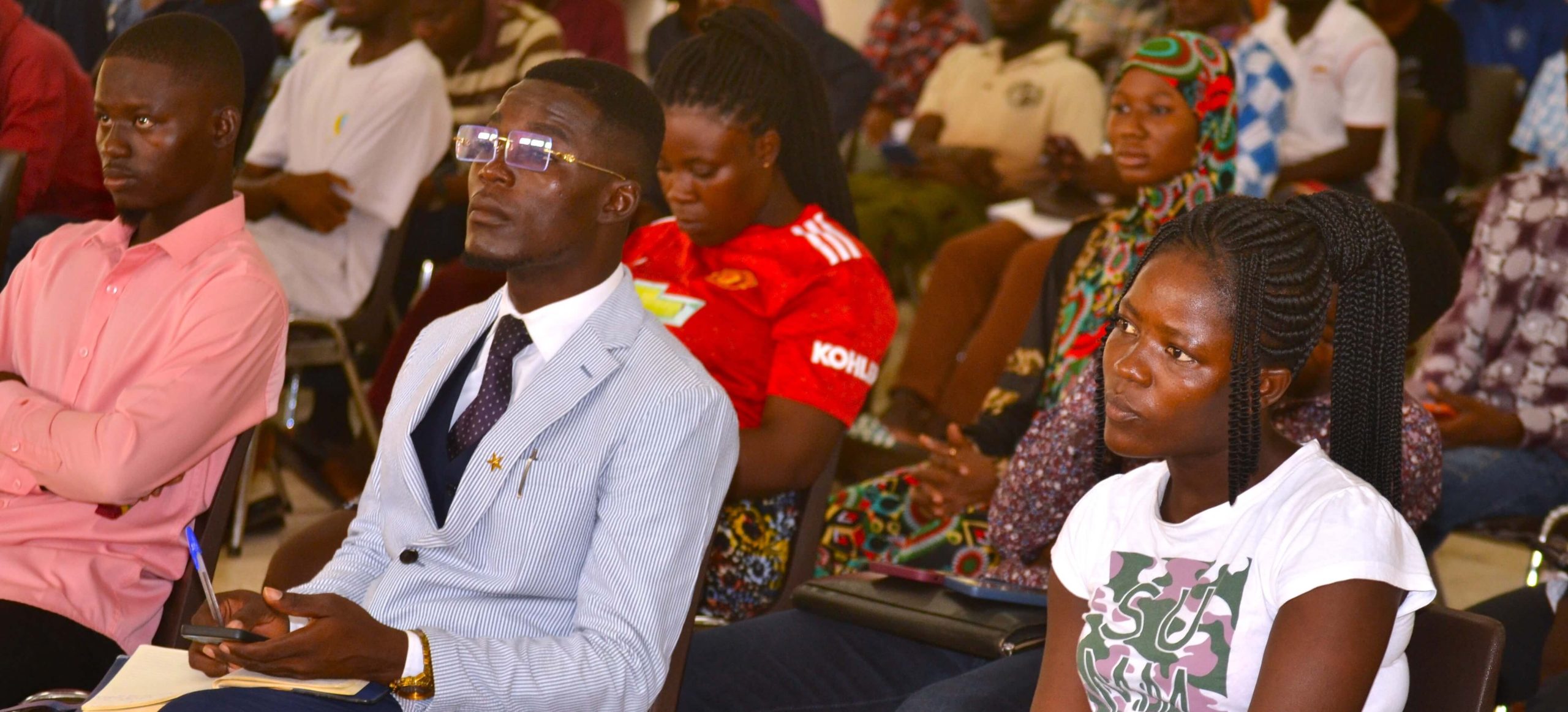 The Directorate of Academic Planning and Quality Assurance (APQA) at CKT-UTAS ushered in a new era of experiential learning as they organized the university's first-ever Student Industrial Attachment Orientation on August 19, 2023. The event, aimed at guiding and preparing second and third-year students for their upcoming industrial attachments, saw a remarkable turnout.
The Director of APQA, Prof. Samson A. Abagale, assumed the role of welcoming the eager students and charting the course for the day's proceedings. Following this, the event's significance was underscored in the Vice-Chancellor's address. Prof. Eric Magnus Wilmot urged the students to fully engage with the orientation, emphasizing the invaluable practical insights it would offer in collaboration with industry leaders.
In a bid to provide holistic support, the University Counselor, Dr. Bernard Kissi-Abrokwah, took the stage to deliver a speech on the importance of guidance and counselling, particularly in the context of industrial placements.
The orientation was structured into four distinctive segments, each catering to specific aspects of the forthcoming industrial attachments. The first unit delves into its precise location, encompassing GPS coordinates, street information, Ghana Post GPS data, community setting, and its position within a district and region.
The second unit unravels its historical tapestry, including its establishment year, underlying mandates, and historical backdrop, alongside its mission, vision, and organizational structure. Unit three shifts the focus to the entity's offerings, encompassing a wide spectrum of services and goods.
Lastly, a comprehensive SWOT (Strengths, Weaknesses, Opportunities, Threats) analysis outlines the organization's internal dynamics and external landscape, shedding light on potential avenues for growth, as well as the challenges and constraints it faces.
The real essence of the event, however, lay in the hands of the liaison officers who adeptly navigated the students through the intricacies of industrial attachment. Mr. Steve Ampofo took charge of units one and three, Mr. Samuel S. Suyanzi led unit two, and Mr. Richard Anang presided over unit four, offering comprehensive insights into the expectations and challenges of real-world industry exposure.
A key feature of the orientation was the interactive session, where students posed queries to the experts, seeking clarity and guidance on their concerns. Following this exchange, the students conveyed their gratitude for the informative orientation that had undoubtedly prepared them for the practical phase of their education.
The Industrial Attachment seeks to reinforce the University's commitment to producing well-rounded graduates equipped not only with academic prowess but also with the practical skills and know-how, vital for success in their chosen fields.