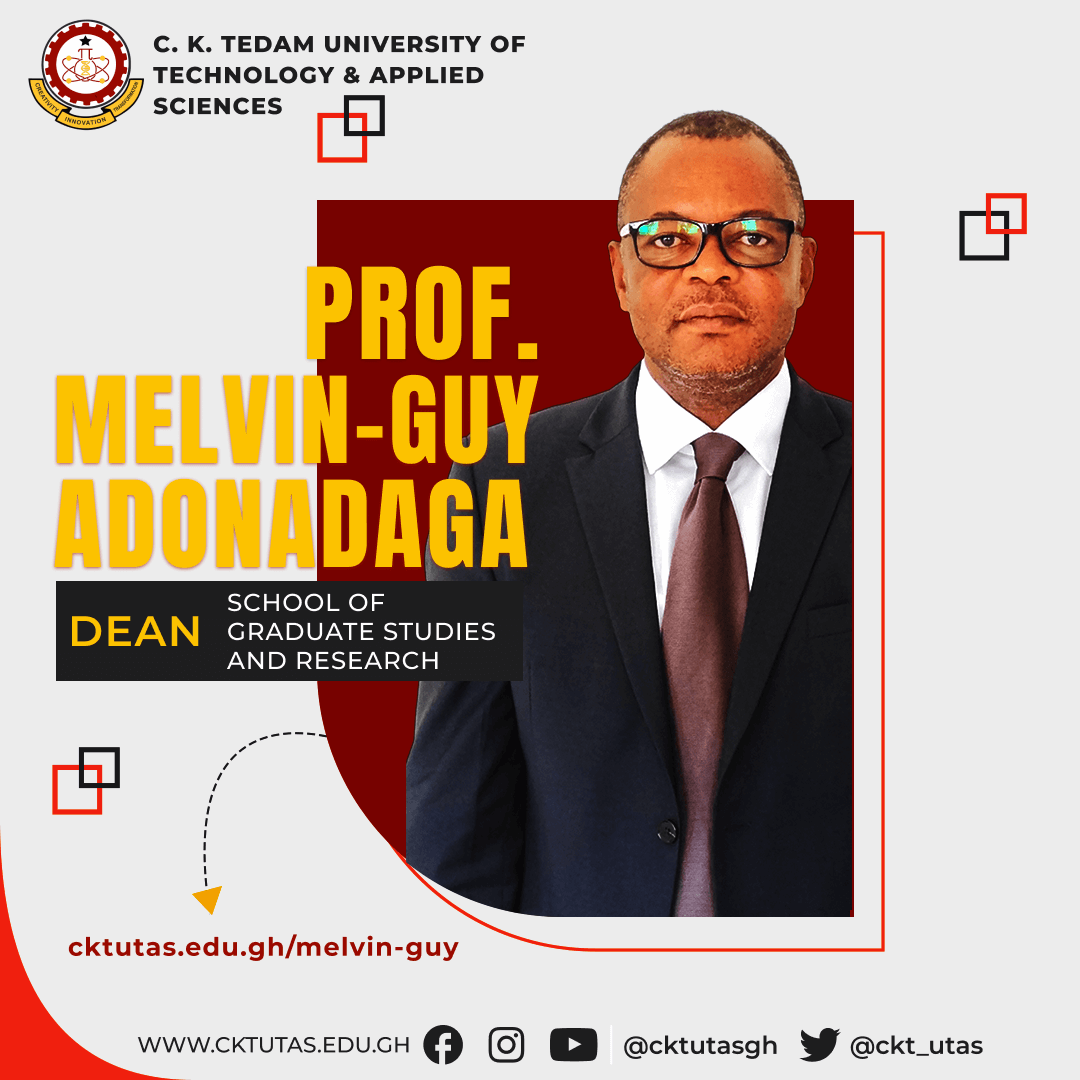 Professor Melvin-Guy Adonadaga is an Associate Professor at the Department of Environmental Science, School of Environment and Life Sciences, C. K. Tedam University of Technology and Applied Sciences. He has a PhD from Brandenburg University of Technology, Germany, an MSc from the Kwame Nkrumah University of Science and Technology, and a BSc from the University of Cape Coast.
He also attended short courses and training at the United Nations University, Institute for the Advance Study of Sustainability (UNU-IAS), Japan, Weitz Centre for Development Studies within the framework of MASHAV, Israel, Brandenburg University of Technology 'Sustainable Land Use', Germany and Stellenbosch University, CREST, SA. Prof. Adonadaga has won scholarships from World Vision, Israel Foreign Ministry (MASHAV), KAAD, DAAD, and JICA.
He has also won grants from the Environment and Sanitation Research Fund (ESRF) and the Erasmus+ Programme for Staff and Student Mobility, Germany, and attended a number of conferences and workshops both local and international, with over 20 published articles to his credit.
He has immense administrative and organizational experience within the university and is currently the Dean of the School of Graduate Studies and Research and Convocation Chairperson.