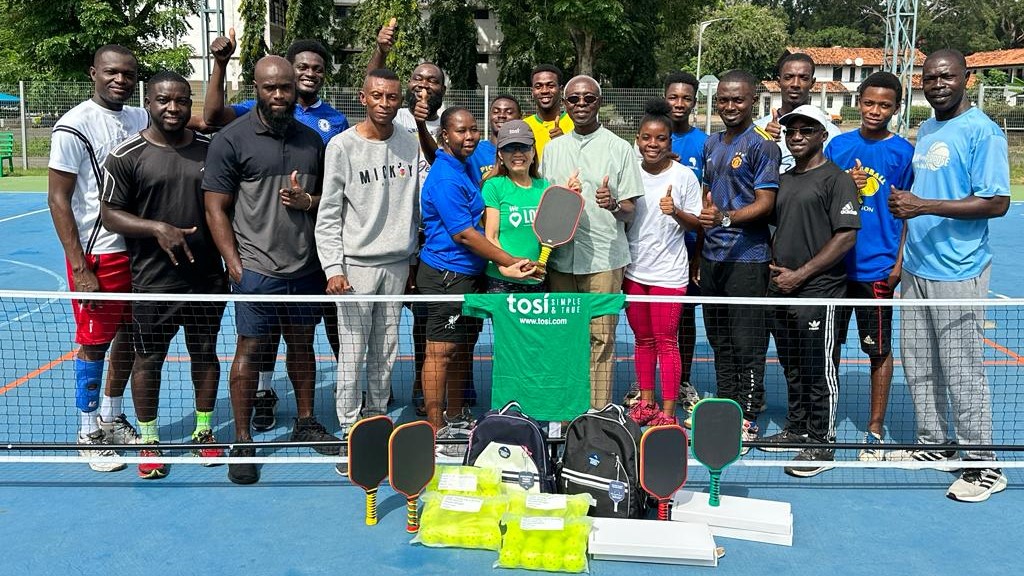 Following a donation of pickleball equipment by the Ghana Pickleball Association C. K.  Tedam University of Technology and Applied Sciences (CKT-UTAS) and affiliated universities in Ghana, this initiative was followed by the association's first-ever pickleball coaching and referee course held in Accra, spearheaded by prominent figures in the sport. This event took place from the 17th to the 21st of October 2023 at the University of Ghana, Legon.
Representing CKT-UTAS, Senior Coach Jude Domokyile Nayasama played a significant role in the course, a testament to the institution's position as a trailblazer in the Upper East tertiary education landscape.
Apostle Dr. Kwabena Akufo, the President of the Africa Pickleball Federation and Ghana Pickleball Association, led the course, with guidance from Mrs. Tanyat Tran, the International Director of the World Pickleball Federation.
Participants were extensively trained in various aspects of the game, including dink shots, drop shots, volleys, serves, offensive lobs, as well as refereeing techniques.
The comprehensive one-week programme concluded with the highly anticipated National Open Pickleball Tournament. The tournament featured multiple categories, attracting participants in the junior, senior, junior veterans, and senior veterans divisions.
Coach Nayasama, representing CKT-UTAS, was actively engaged in the course and undoubtedly made an impact in the tournament.
The event served as a pivotal moment in the introduction and expansion of pickleball within the Ghanaian university sports scene, signalling a promising future for the sport in the region.
With enthusiastic participation and quality training, the inaugural tournament marked a significant step forward in establishing pickleball as a popular and competitive game in Ghana.