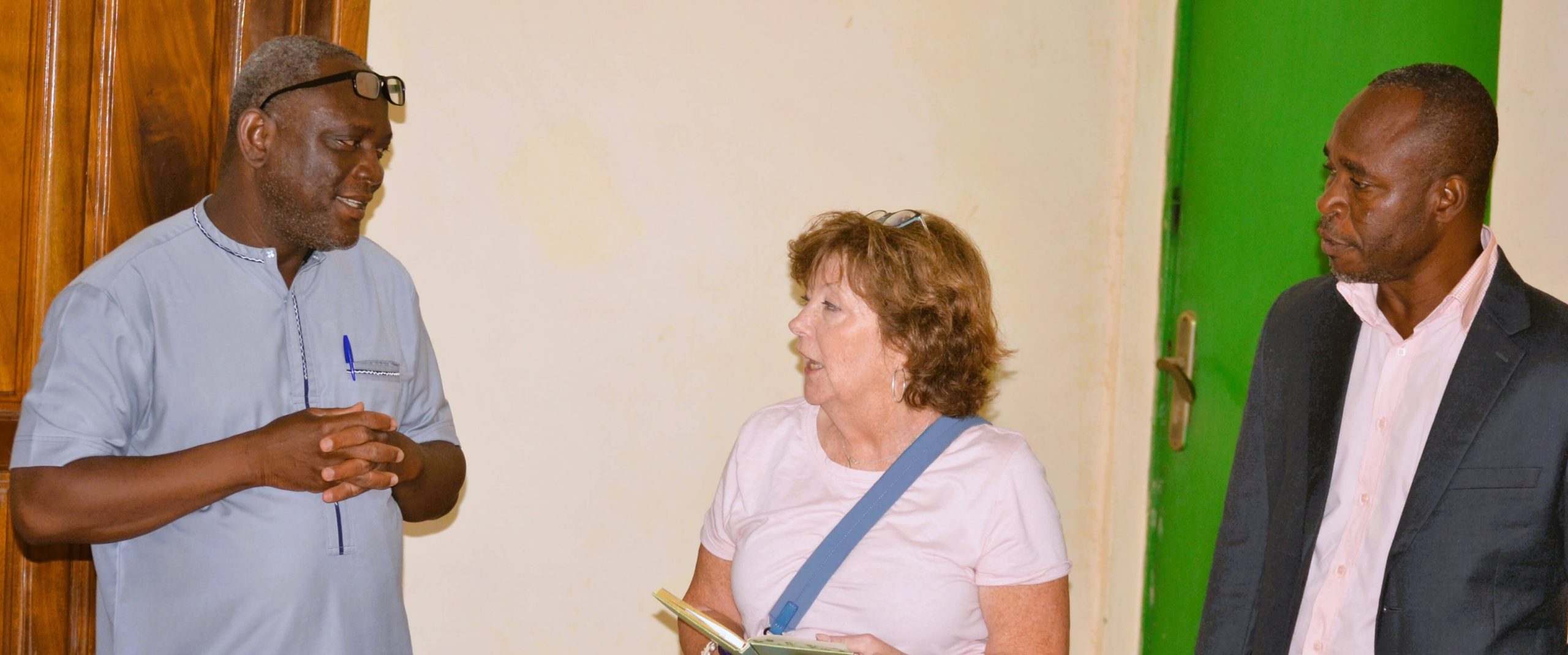 A five (5) member team from the United States of America, led by Denise Sears, CEO and President of SOS International, visited CKT-UTAS on the 2nd of October 2023.
The purpose of their visit was to explore a partnership for the supply of essential hospital equipment and medical supplies to boost healthcare services at the University Hospital.
This visit was made possible through the efforts of the Dean of the School of Medical Sciences, Prof. Juventus Ziem, who championed the call for support to enhance the medical facilities at CKT-UTAS.
The American team commenced their visit with a comprehensive tour of the University Hospital, where they interacted with dedicated medical personnel on duty. Their tour provided valuable insights into the hospital's needs and capabilities.
Following the tour, a crucial meeting was held with the Vice-Chancellor, Prof. Eric Magnus Wilmot, and the Pro Vice-Chancellor, Prof. Samson Abah Abagale, alongside other key university staff. During the meeting, the SOS team expressed their enthusiasm and appreciation for the current state of the facility.
They pledged their commitment to supporting CKT-UTAS by providing much-needed medical supplies and equipment. Denise Sears, the team lead, also hinted at the prospect of a collaborative partnership between the University of Louisville and CKT-UTAS. This potential collaboration holds the promise of enriching academic and research opportunities for both institutions.
In response, Vice-Chancellor Prof. Eric Magnus Wilmot conveyed his heartfelt appreciation for the generosity and support offered by the American team. He assured them of CKT-UTAS's full commitment to fostering a collaborative relationship between the two universities, which would undoubtedly benefit students, faculty, and the broader community.
This visit marks a significant step forward in improving healthcare services and academic collaborations at CKT-UTAS. It reinforces the belief that partnerships across borders can bring about positive change and contribute to the betterment of society.
The University eagerly anticipates the fruitful cooperation between CKT-UTAS and the University of Louisville, while also looking forward to the enhanced medical facilities that the SOS team's support will bring.