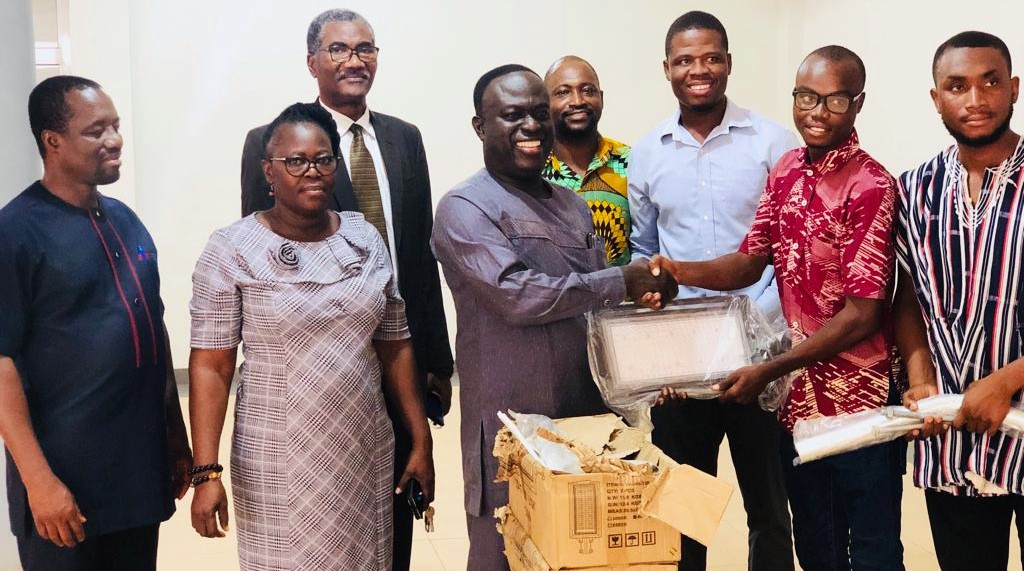 In an act of generosity, an aspiring Student Representative Council (SRC) President, Mr. Abdul-Aziz Issahaku and his team have donated 10 street lights to the University.
The gesture aims to improve safety and security within the CKT-UTAS campus. Management of the University expressed their gratitude and appreciation for the aspirant's kind gesture.
The Management of CKT-UTAS, led by the Vice-Chancellor commended the aspirant's prompt action and expressed their heartfelt thanks for the donation.
The street lights, known for their energy efficiency and advanced LED technology, are expected to contribute not only to safety but also to the community's environmental sustainability efforts.
With the installation of these street lights, CKT-UTAS takes a step forward in creating a safer and more secure environment for everyone.
The management and community members are grateful for the aspirant's contribution, recognizing the positive impact it will have on their daily lives.